Language Links International will deliver online English courses from Monday 6th of April 2020, for the health, safety and well-being of our students and staff members. This measure is in accordance with the Australian Government restrictions to limit the spread of the Covid-19 outbreak.
We will provide new, interactive and enjoyable online platforms and students will access virtual classrooms and learning tools for their daily learning.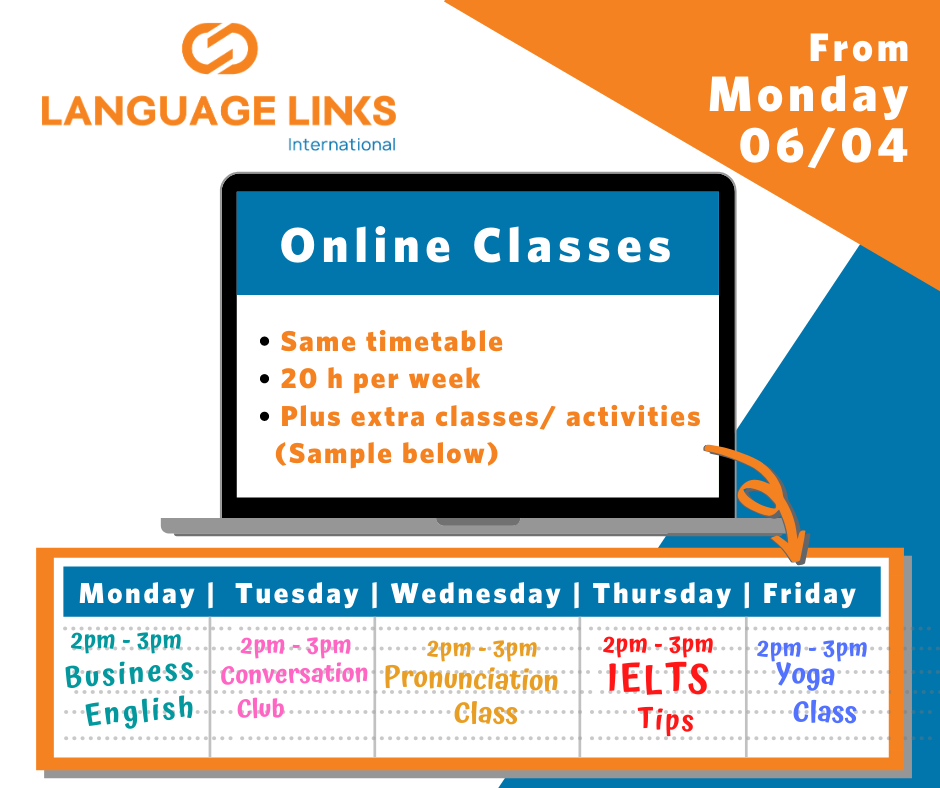 Classes will follow our regular timetables of 20h per week (5 days, 3 days, 4 evenings) + extra classes/activities and students will be provided with ongoing support to receive the best results from their online learning.
Please contact us for a free trial lesson.